Firm Members
James M. Cline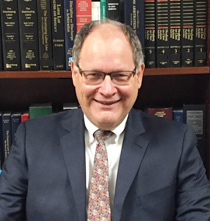 Jim received his B.A. with distinction in Political Science from the University of Washington in 1980, an M.A. in Political Science from UW in 1982, an M.A. in Economics from the University of Notre Dame in 1986, and his J.D. from the University of Notre Dame Law School in 1986.
After passing the Washington State Bar, Jim served as an associate in a Seattle labor law firm and as a Deputy Prosecuting Attorney for the King County Prosecutor's Office. Since leaving the Prosecutor's Office in 1990, Jim has represented law enforcement labor organizations throughout the state.
He has participated in hundreds of cases at every level of state and federal court and various administrative and arbitration tribunals. He has made over 35 appellate oral arguments between his appearances at the Ninth Circuit Court of Appeals, the Washington State Supreme Court and the Washington Court of Appeals. He has been involved in the negotiation of nearly 300 labor contracts. He has provided counsel in about 160 officer-involved shooting incidents. He has participated in 19 Washington State interest arbitration proceedings.
Jim is a frequent speaker and the author of numerous articles and two books: The Rights of Washington Public Safety Employees: Member's Manual and The Rights of Washington Public Safety Employees: Representative's Manual. He is currently planning and developing a number of other public safety labor law books, including a soon to be released book concerning the representation of injured public safety personnel.
M. Katherine Kremer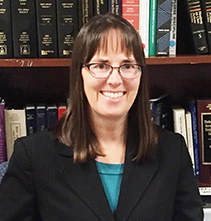 Kate received her B.A. in Political Science from Fairfield University in 1983 and her J.D. from the State University of New York at Buffalo Law School in 1987.
After graduation from law school, Kate was admitted to the Pennsylvania Bar Association. She practiced several years at the Northwestern Legal Center where she was involved in a variety of civil litigation.
Kate has contributed to the Cline law practice since 1995. Kate's responsibilities include legal research and writing, litigation and preparation of statistical analysis reports for labor negotiations and interest arbitration. She is responsible for digesting and summarizing more than a 1000 labor contracts within the Cline and Associates database. She has prepared the Master Brief that is the proprietary Cline & Associates brief used to develop interest arbitration arguments. She has testified a number of times about her database reports and is likely the most knowledgeable person in the state on the contents of public safety labor contracts.
Cynthia McNabb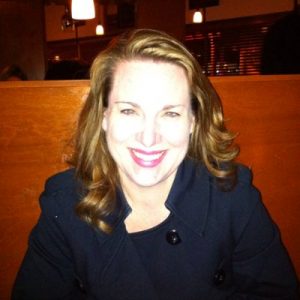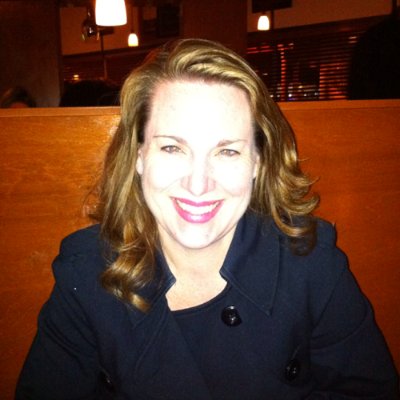 After working for more than a decade as a litigator and corporate counsel in the transportation industry Cynthia joined Cline and Associates in 2012 and worked for a few years in King County government before rejoining in 2017.  She brings her extensive trial and labor and employment experience in that field to serve as a senior litigator in an "Of Counsel" role at Cline and Associates.
Cynthia graduated from Bryn Mawr College in 1995 and then moved to Washington, D.C to work, including an internship with Senator Patty Murray.  While in Washington D.C she earned a Master Degree in Public Policy at the American University.  She attended the Sturm College of Law at the University of Denver, earning her Doctor of Jurisprudence in 2000.  While at the Sturm College of Law, she served as a General Editor and writer for the Transportation Law Journal.
Early in her career she worked at a Washington D.C. law firm specializing in transportation regulation.  She served 3 years as a trial attorney for the United States Department of Transportation prosecuting transportation law violators.  She then moved into corporate counsel positions which provided her extensive experience in labor and employment issues in the transportation industry.
Reba Weiss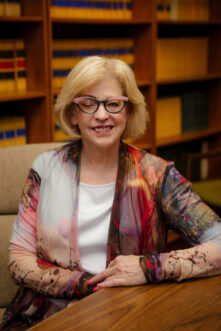 Reba graduated from the University of California at Berkeley in 1976. She attended the University of Oregon School of Law, graduating in 1982. Upon graduation she became a Deputy Prosecutor for the King County Prosecutor's Office serving as a criminal prosecutor until 1989.
Since 1989, using her extensive trial skills acquired as a Prosecutor, Reba has worked primarily as a trial lawyer in the labor and employment field. Her positions have included time as an associate at two leading employment law firms in Seattle, practicing as a sole practitioner and a 3 year stint in the City of Seattle's Employment Law Department. Reba is a frequent speaker at employment law training seminars and is a recognized expert in several fields of employment law, including the Family Medical Leave Act and disability discrimination law.
Reba currently serves in an Of Counsel role and has been a member of the firm periodically since 2007. In addition to taking the lead role in much of the firm's discipline representation and other litigation, Reba is active in the firm's Employment Law Practice represents clients in a wide variety of employment discrimination cases, including disability, gender, sexual harassment, wrongful discharge, and Family Medical Leave Act (FMLA) cases. Reba also handles cases involving wage and hour issues, unpaid commissions and negotiating severance agreements.
Anthony Rice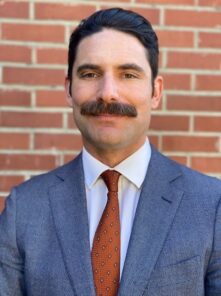 Tony graduated from Pacific Lutheran University in 2010 with a degree in Political Science He also lettered in Football, playing Linebacker for PLU. He then attended the University of Washington Law School and received Honors before graduating in May 2014. While in law school, he worked as a law clerk at Cline and Associates.
Upon graduation, Tony decided to relocate to California where he practiced labor law for several years. He worked in house for various unions before moving to Beeson, Tayer & Bodine.
Tony made a major career change in 2021, returning to the Northwest and launching a career as a firefighter with the Pierce County Fire District. He did not abandon his interest in law. Cline and Associates is fortunate to have Tony's service as a consultant and part time litigator. Tony brings his extensive labor law experience and practical experience to assist Cline and Associates public safety clients in a variety of roles.
Troy Thornton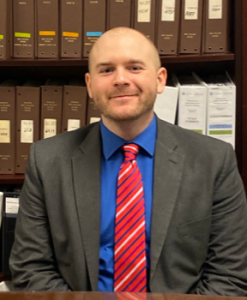 Troy attended George Mason University undergraduate before moving to the West Coast and attending Seattle University School of Law. While in law school, he pursued his interest in labor law, which included an internship with the Teamsters Union and with the Seattle University Workers' Rights Clinic. Following Law School, Troy served as in-house General Counsel for a UFCW local.
Troy started at Cline and Associates in 2019. He serves in a variety of capacities, including as lead negotiator on labor contracts.
Stephen Hatton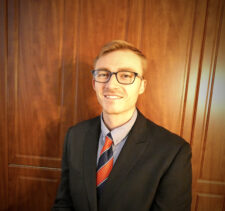 Stephen graduated with a Bachelor's Degree from the University of Montana, dual-majoring in both Sociology and Political Science with a concentration in Criminology. After graduating, Stephen worked at a residential youth treatment facility in Montana, served in the Peace Corps in Thailand, and served in the Americorps in Bellingham.
In law school, Stephen interned with the United Steelworkers Union in Pittsburgh and Teamsters Local 117 in Tukwila as a Peggy Browning Fellow, where he cut his teeth in labor and employment law and bargaining particular to private-sector union clients. He also worked part-time as an NLRB Board Extern investigating various ULP complaints. Stephen also served as a Managing Editor for the Washignton Law Review, Co-president of the law school's Public Interest Law Association (PILA), and was an active member of the law school's Students for Labor and Employment Justice (SLEJ) chapter. Based on his demonstrated academic and professional work during law school in the field of labor law, Stephen was recognized with the distinguished Mary Ellen/Krug Award.
Stephen's parents were both blue-collar Union workers – his mom was a Steelworker at an Exxon oil refinery, and his dad was a police officer. As a result, Stephen understands the significance of a labor contract and enforcing labor protections hard-won by employees. At the firm, Stephen assists labor contract negotiations and ULP litigation, and conducts legal research and writing.