Firm Members
James M. Cline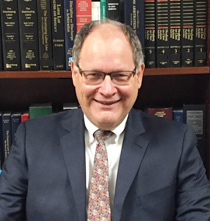 Jim received his B.A. with distinction in Political Science from the University of Washington in 1980, an M.A. in Political Science from UW in 1982, an M.A. in Economics from the University of Notre Dame in 1986, and his J.D. from the University of Notre Dame Law School in 1986.
After passing the Washington State Bar, Jim served as an associate in a Seattle labor law firm and as a Deputy Prosecuting Attorney for the King County Prosecutor's Office. Since leaving the Prosecutor's Office in 1990, Jim has represented law enforcement labor organizations throughout the state.
He has participated in hundreds of cases at every level of state and federal court and various administrative and arbitration tribunals. He has made over 35 appellate oral arguments between his appearances at the Ninth Circuit Court of Appeals, the Washington State Supreme Court and the Washington Court of Appeals. He has been involved in the negotiation of nearly 300 labor contracts. He has provided counsel in about 160 officer-involved shooting incidents. He has participated in 19 Washington State interest arbitration proceedings.
Jim is a frequent speaker and the author of numerous articles and two books: The Rights of Washington Public Safety Employees: Member's Manual and The Rights of Washington Public Safety Employees: Representative's Manual. He is currently planning and developing a number of other public safety labor law books, including a soon to be released book concerning the representation of injured public safety personnel.
M. Katherine Kremer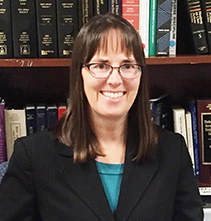 Kate received her B.A. in Political Science from Fairfield University in 1983 and her J.D. from the State University of New York at Buffalo Law School in 1987.
After graduation from law school, Kate was admitted to the Pennsylvania Bar Association. She practiced several years at the Northwestern Legal Center where she was involved in a variety of civil litigation.
Kate has contributed to the Cline law practice since 1995. Kate's responsibilities include legal research and writing, litigation and preparation of statistical analysis reports for labor negotiations and interest arbitration. She is responsible for digesting and summarizing more than a 1000 labor contracts within the Cline and Associates database. She has prepared the Master Brief that is the proprietary Cline & Associates brief used to develop interest arbitration arguments. She has testified a number of times about her database reports and is likely the most knowledgeable person in the state on the contents of public safety labor contracts.
Lisa R. Elliott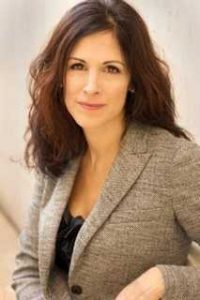 Lisa graduated from California State University of Los Angeles in 1992 and Whittier Law School in 1997.
She began her legal career in California, where she worked as a Los Angeles County Prosecutor and then as legal counsel for the Los Angeles Police Department.  Lisa then moved to a private LA law firm where she was a trial attorney specializing in police civil rights defense and use of force litigation.  She has advised municipalities in all areas of civil rights defense and police procedures and tactics and provided general legal counsel and representation to the Mayor and City Council members on all matters of  municipal concern and legislative procedure for several municipalities.
Lisa moved to the Northwest several years ago where she worked as a city attorney and prosecutor for different jurisdictions and then landed at Cline and Associates.  Lisa handles discipline and litigation matters for Cline & Associates.
Lisa has a strong history of public service and currently serves as legal counsel to the Roybal Foundation.
Cynthia McNabb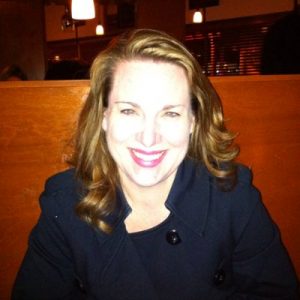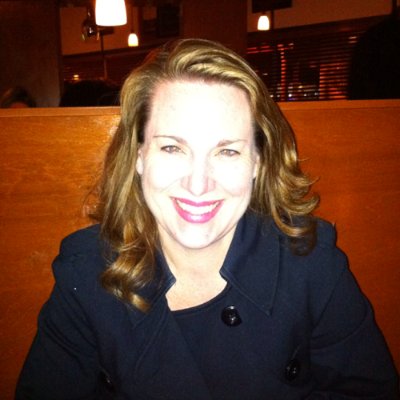 After working for more than a decade as a litigator and corporate counsel in the transportation industry Cynthia joined Cline and Associates in 2012 and worked for a few years in King County government before rejoining in 2017.  She brings her extensive trial and labor and employment experience in that field to serve as a senior litigator in an "Of Counsel" role at Cline and Associates.
Cynthia graduated from Bryn Mawr College in 1995 and then moved to Washington, D.C to work, including an internship with Senator Patty Murray.  While in Washington D.C she earned a Master Degree in Public Policy at the American University.  She attended the Sturm College of Law at the University of Denver, earning her Doctor of Jurisprudence in 2000.  While at the Sturm College of Law, she served as a General Editor and writer for the Transportation Law Journal.
Early in her career she worked at a Washington D.C. law firm specializing in transportation regulation.  She served 3 years as a trial attorney for the United States Department of Transportation prosecuting transportation law violators.  She then moved into corporate counsel positions which provided her extensive experience in labor and employment issues in the transportation industry.
Loyd J. Willaford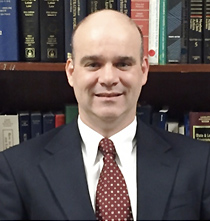 Loyd received his B.A., summa cum laude, in History from Eastern Washington University in 1995.  He went on to earn an M.A. in Japanese History from the University of Oregon in 1998.  Loyd then spent several years as a salesperson, investment advisor, and teacher before graduating from the Seattle University School of Law with a J.D., magna cum laude, Order of the Barristers in 2009.  Before and during law school, Loyd worked in an employment law firm on discrimination cases.  During law school, he was a summer clerk at the Seattle Regional Office of the National Labor Relations Board.
Following graduation, Loyd served as a judicial law clerk for the Honorable Kevin M. Korsmo of the Washington State Court of Appeals, Division III.  After working at the Court of Appeals Loyd worked as a civil litigator handling a variety of cases including a wide range of employment cases. In 2016, Loyd joined Cline and Associates where he divides his time between the firm's labor practice and its individual employment law practice.  Loyd has tried multiple cases to verdict (both bench and jury trials) and has argued several times before the Washington State Court of Appeals.
Loyd is an active member of the Washington State Association for Justice (WSAJ).  He has published several articles on employment law topics.  In 2016, 2017, and 2018 Super Lawyer's magazine selected Loyd as a "Rising Star" in Labor and Employment Law.
Clive A. Pontusson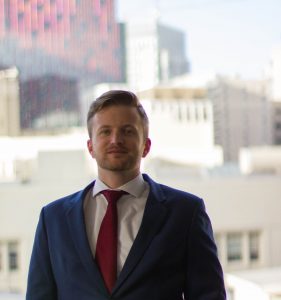 Clive received his BA from Cornell University in American Studies, graduating in 2009.  He attended the University of Washington School of Law, where he graduated in 2017.  While at the Law School and thereafter, Clive volunteered in numerous public service activities which included handling numerous matters at the Unemployment Law Clinic and the Legislative Advocacy Clinic. 
Following graduation, Clive worked at a firm in Wisconsin and then later back in Seattle at Perkins Coie.  In 2018, Clive decided to leave the world of big law firms and follow his passion to be a labor and employment lawyer for working people, leading him to Cline and Associates. 
Clive is extensively involved in the Firm's litigation and legal research.  He maintains the Firm's proprietary Brief Bank  and writes extensively for the Firm's blogs  and newsletter.
Carly Alcombrack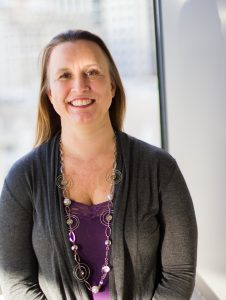 Carly serves as the Firm's Officer Manager and as a Senior Paralegal. She has served at the firm since 2016. She's a graduate of Eastern Washington University. 
Before coming to Cline and Associates, Carly had extensive law firm and management experience.  She has worked in various legal positions including working as the Executive Assistant for a leading Seattle litigation firm.  She has also worked in the health care sector including time as an Executive Assistant to the Chief of Operations of a Seattle health care company. 
Carly is at the center of most activities at Cline and Associates, not the least of which is helping Jim manage the day to day business and legal operations.  Carly is also extensively involved in managing the details of the Firm's more complex legal cases.
Andrea ("Andie") Scoggins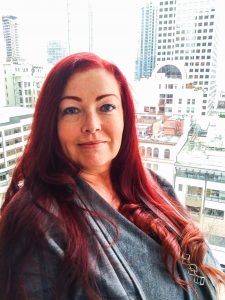 Andie serves the role as Senior Paralegal at Cline and Associates.  In that role, she oversees the management of the Firm's extensive cases.  She provides litigation support to the Attorneys including preparation of pleadings and other documents. She is heavily involved in the Firm's growing employment law practice. 
Andie is a 1995 graduate of the University of Washington.  Andie came to Cline and Associates with over 20 years of legal experience, including extensive time as a Senior Legal Assistant with one of Seattle's leading business law firms, Cairncross and Hempelmann. 
Andie joined Cline and Associates in 2018 and enjoys her role in helping our labor clients and employees in dealing with their often challenging issues.  Like the other members of the Cline and Associates team, Andie was attracted to the Firm by its mission to serve working people and make the workplace more fair.
Rachel Leigh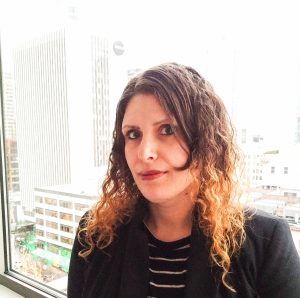 Rachel earned her BA Degree from Florida Atlantic University.  Rachel serves as a Legal Assistant with Cline and Associates.  She also plays a central role in the Firm's communication and training outreach to its clients, managing the Firm's blogs and newsletter, and other social media efforts.  
Rachel was attracted to Cline and Associates by its mission to help employees but also by the ability to apply her extensive technology and communication skills.  Besides having several years of experience with law firms inside and outside Seattle, before entering the legal field, Rachel worked as a professional photographer and marketing research specialist.
Jahdai Alcombrack
Jahdai serves as an Office Clerk for Cline and Associates, performing a wide variety of clerical and legal support functions.  Her work includes collecting and installing documents related to the Firm's Premium Website. Jahdai works part-time at Cline and Associates while she pursues her education at Bellevue College. She's busy and highly disciplined. She not only balances her time with Cline and Associates and her studies, but she's also the elected Team Captain of the Bellevue College Basketball Team. She loves sports but also loves being a supporting member of the Cline and Associates Team.